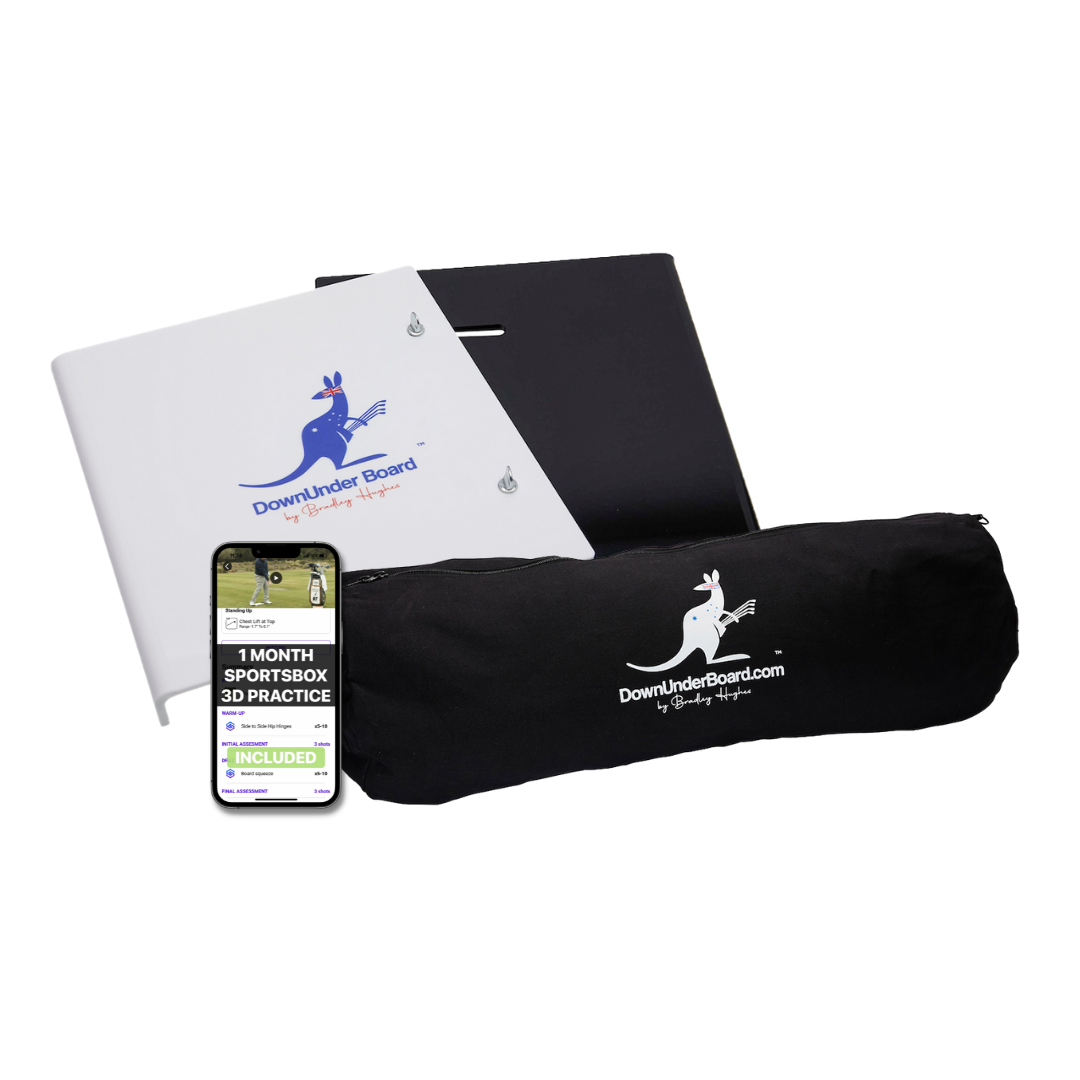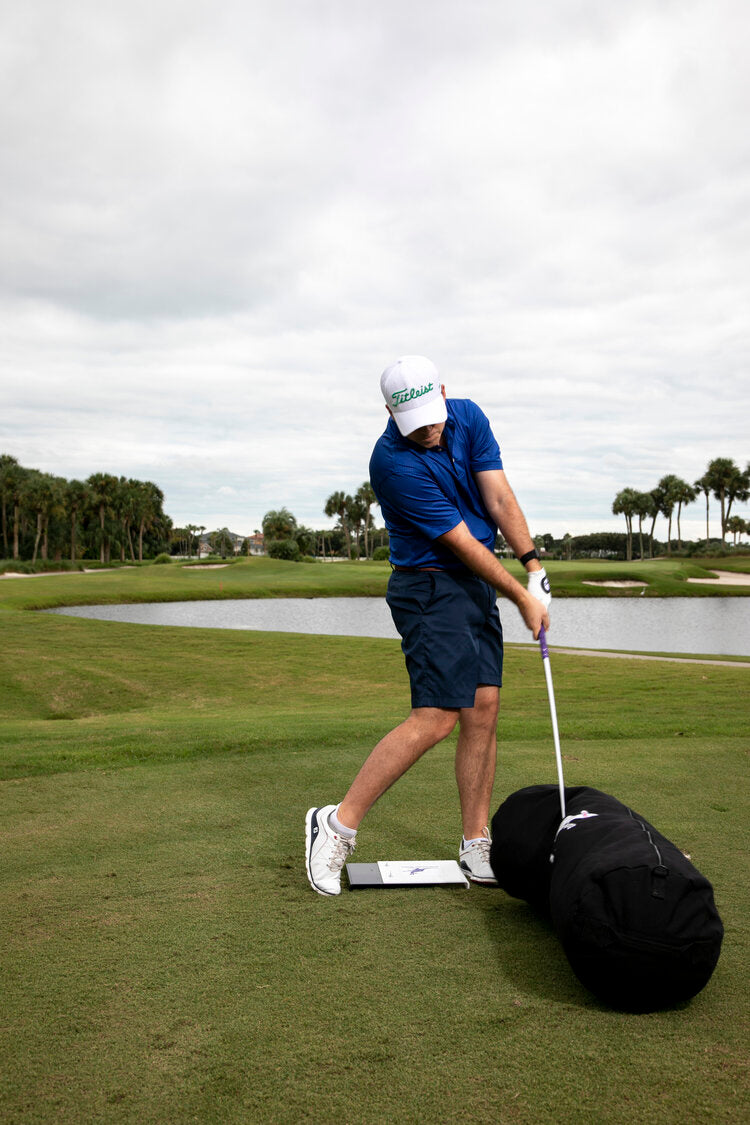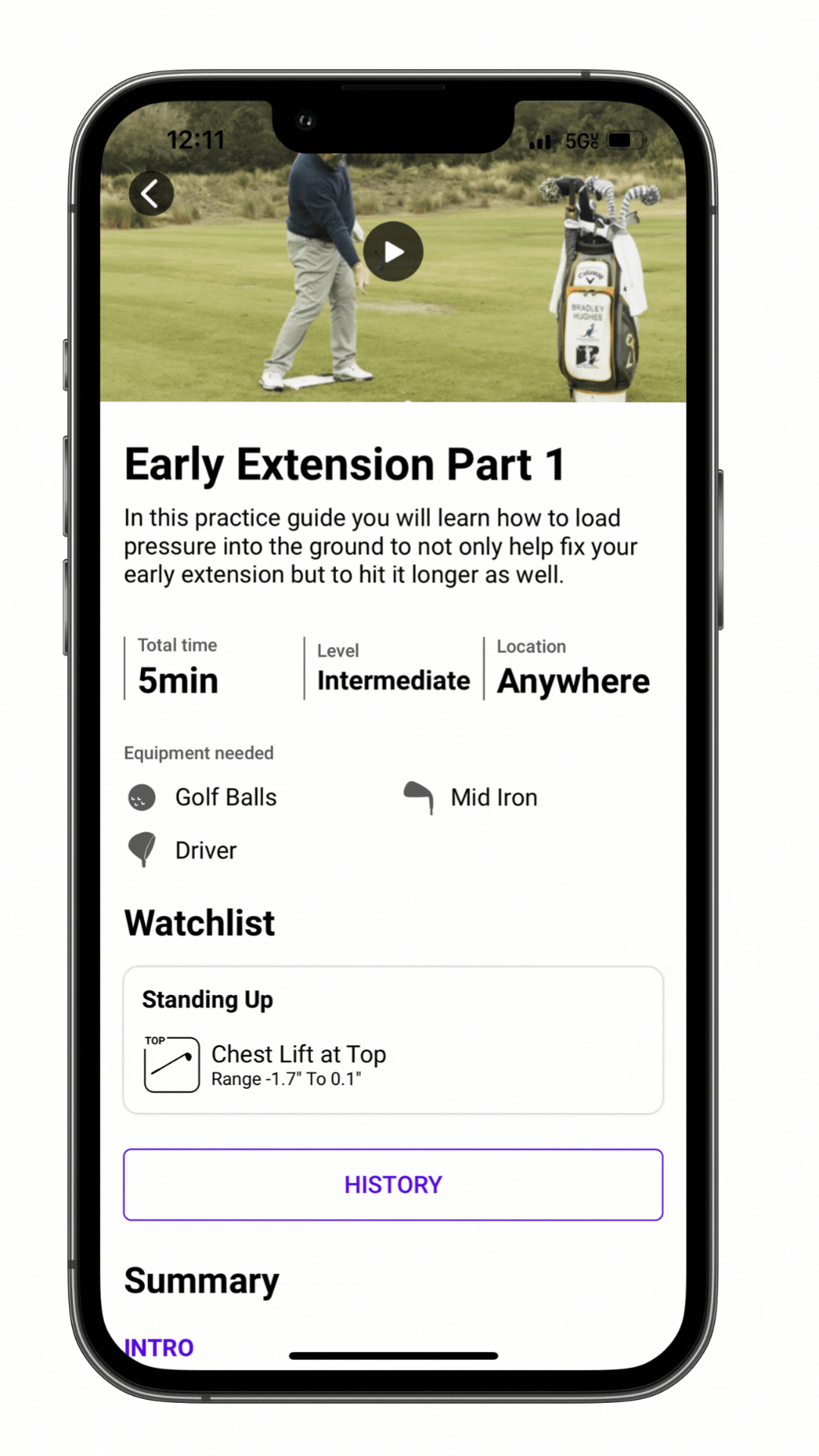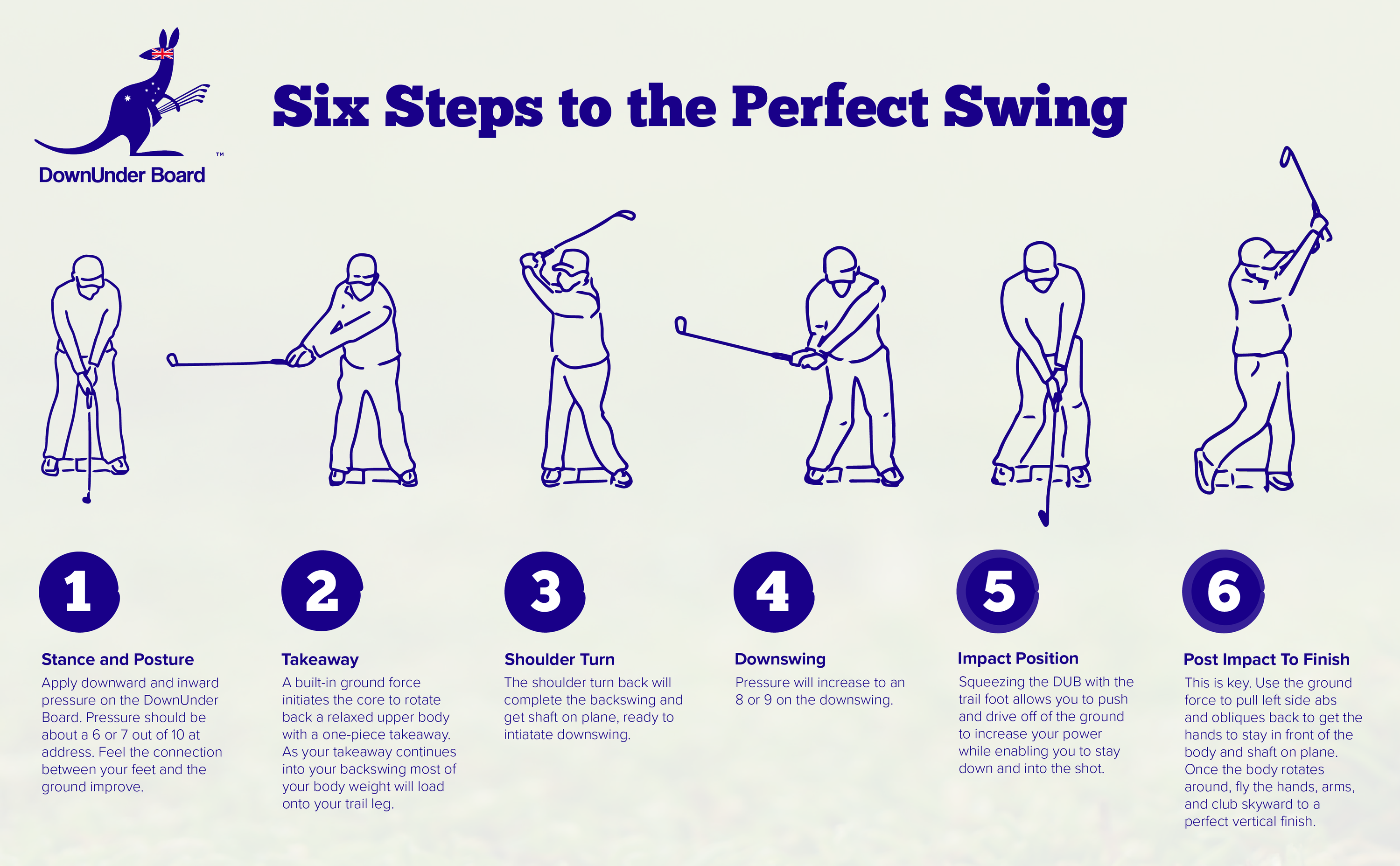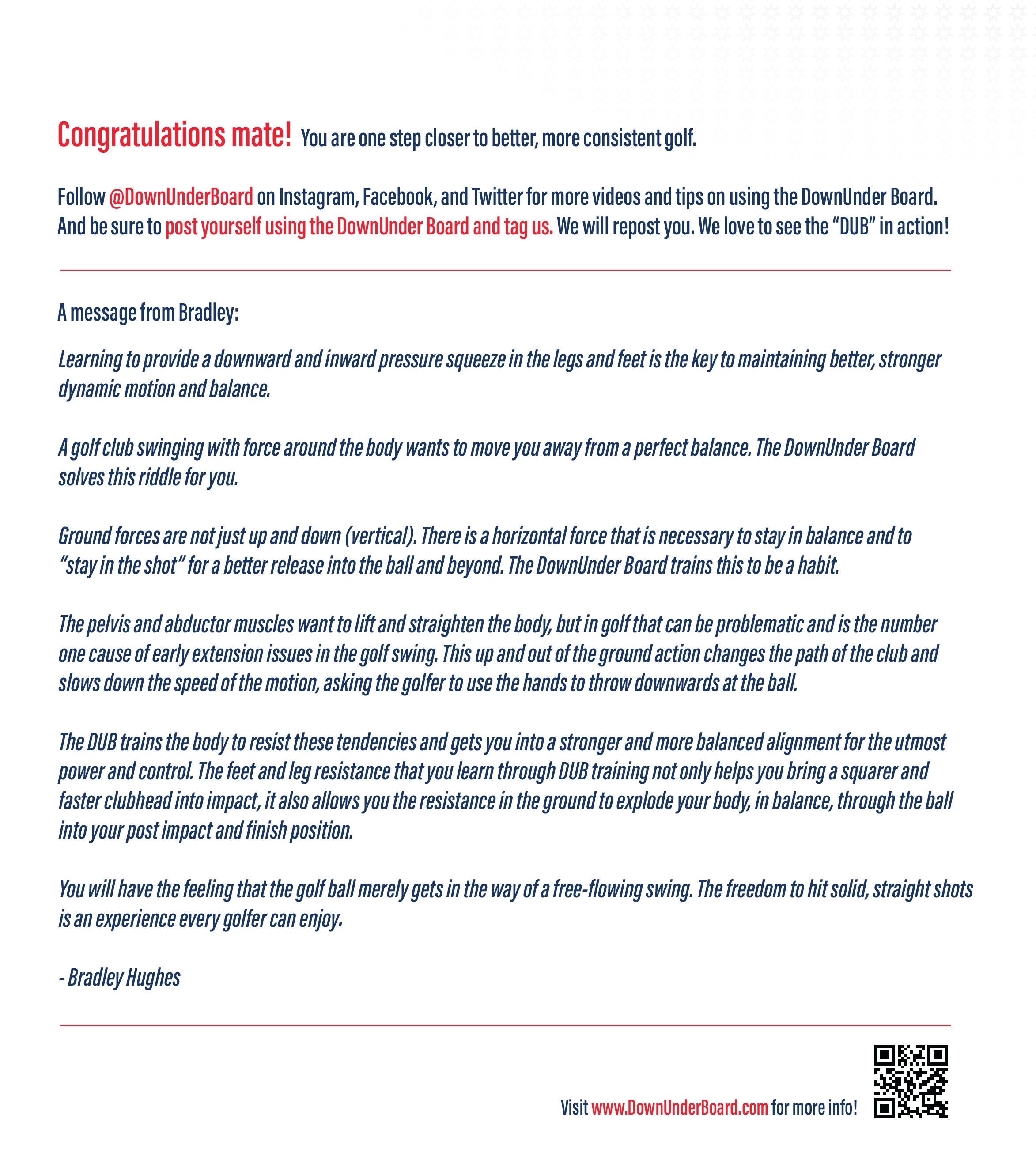 DownUnder Board 2.0 + Ultimate Impact Bag Bundle
Now with Sportsbox

3D Practice

It's in the bags of PGA Tour Professionals and now "the best golf training aid of 2020" is available worldwide. The DownUnder Board 2.0 Tour Edition can be adjusted in length, making it ideal for any club in the bag—from driver to putter—and any member of the family. And you can set it to flare your front or back foot. It's compact and easy to travel with.

The Ultimate Impact Bag is the best impact bag there is. This is the bag recommended and used by Bradley Hughes for years and is the bag of choice for his PGA Tour Players. The size allows you to add enough weight to make the bag both heavy and soft. You want enough weight so the impact bag will provide resistance yet barely budge when struck. You want softness so there is give in the bag that will prevent recoil or bounce back.
This DownUnder Board 2.0 and Ultimate Impact Bag Bundle gives you everything you need to perform the Bradley Hughes drill series and train like the pros. This bundle comes with exclusive Video Lessons by Bradley Hughes on how to train with the DownUnder Board and the Ultimate Impact Bag like the PGA Tour Pros. Train with our exclusive training programs on Sportsbox 3D Practice. Track your progress to see how much you've improved with real 3D data. Quantify your improvement.
DownUnder Board 2.0 + Ultimate Impact Bag Bundle