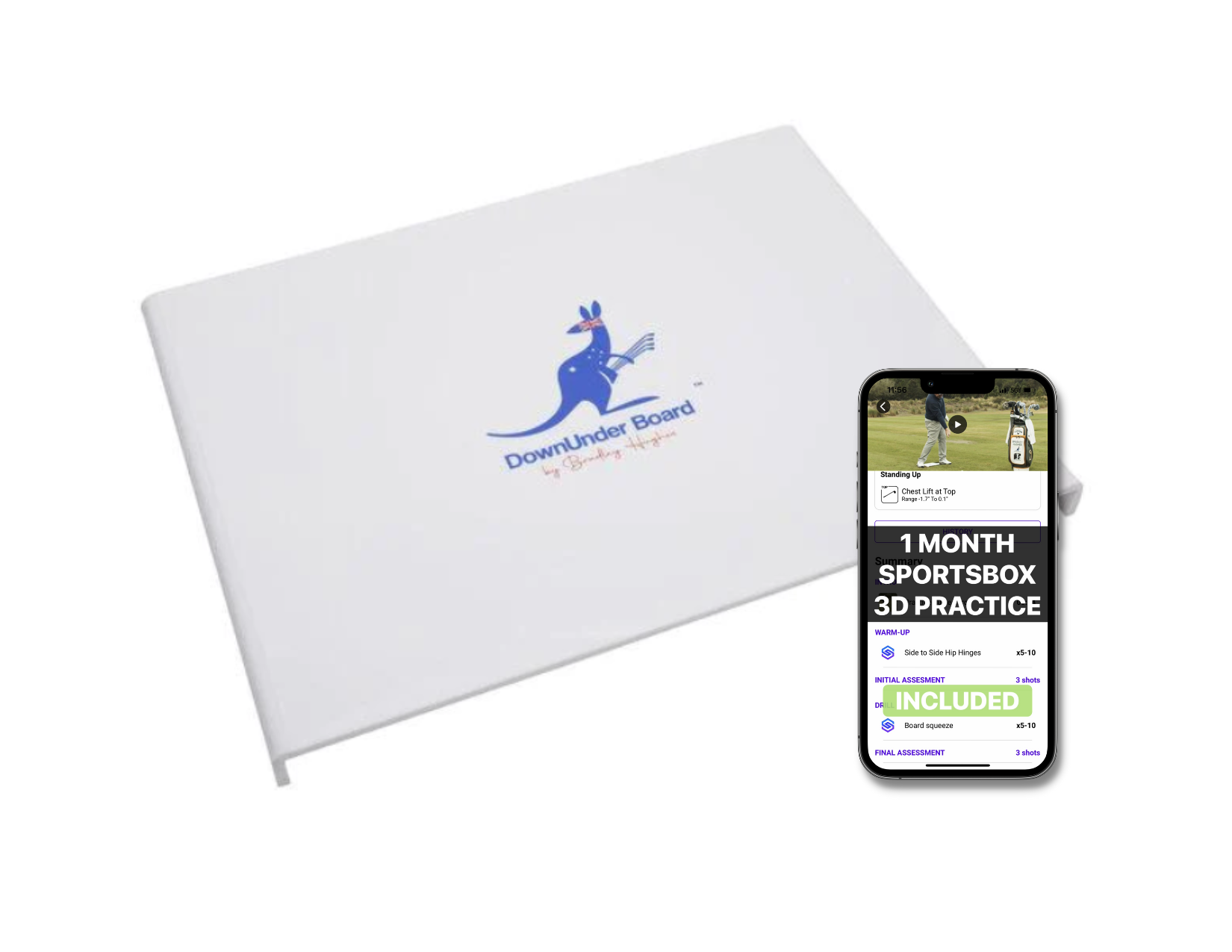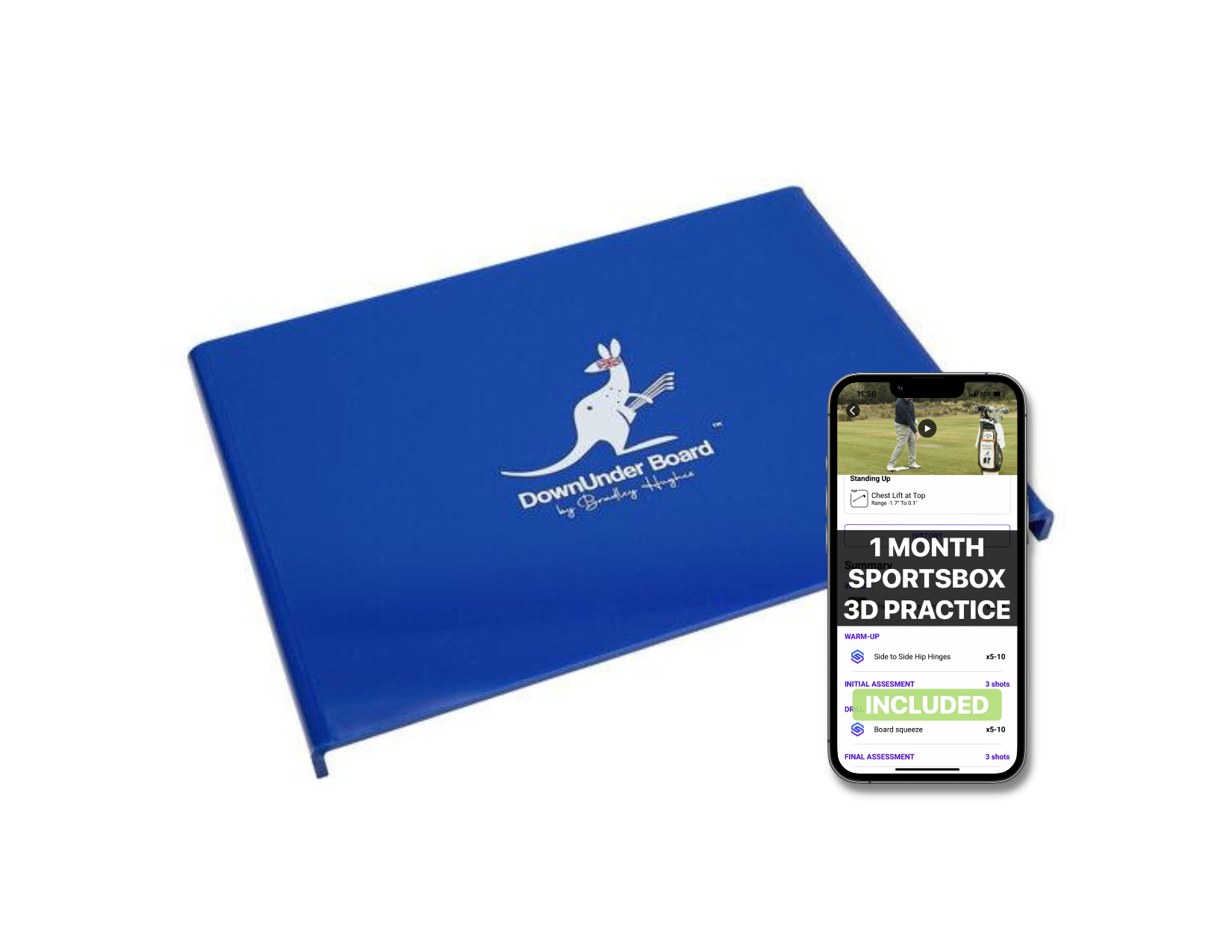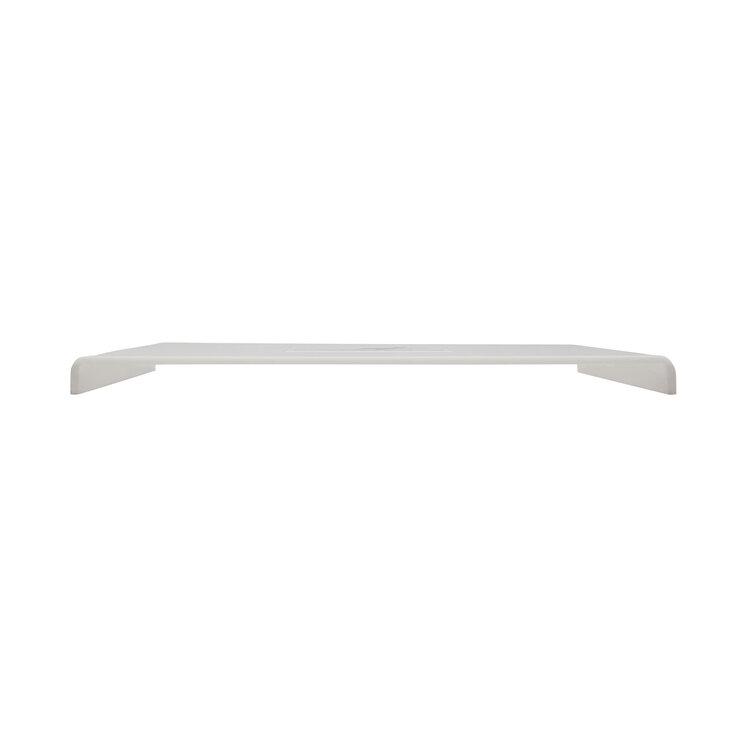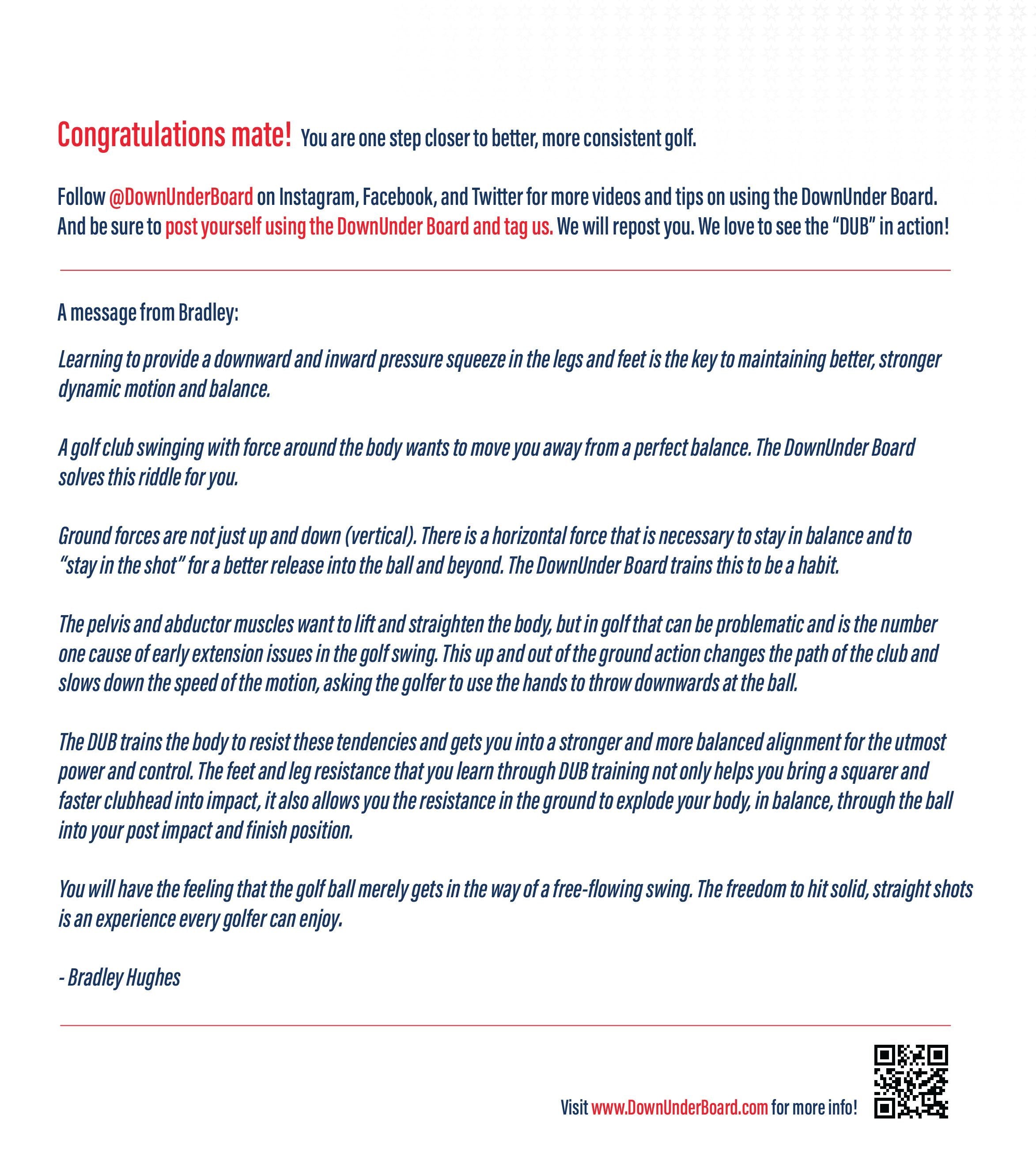 DownUnder Board 1.0 + Video Lesson by Bradley Hughes + Free U.S. Shipping



Includes 1 free month of Sportsbox 3D Practice + Free U.S. Shipping! 
Train to use the ground like the best players in the world with the DownUnder Board. The DownUnder Board has exploded on Tour and is now used by over 75 Touring Professionals and growing daily, including PGA Tour Players in the top 10 of the Official World Golf Ranking and Major Champions. The DownUnder Board includes exclusive access to Video Lessons by Bradley Hughes. Train with our exclusive training programs on Sportsbox 3D Practice. Track your progress to see how much you've improved with real 3D data. Quantify your improvement.
The DownUnder Board trains you to feel how a professional swing feels — if you can feel it, you can do it
Improves every aspect of the swing, from stance and posture to takeaway, transition, path, impact and post-impact finish
Squeezing the board with your legs and feet during the swing creates dynamic pressure in the ground that allows for a relaxed upper body to rotate around, through, and beyond the strike zone
Trains the downward and inward force into the ground for more power and control
The short sides of all three boards are great for pitching, chipping, and putting
Fixes early extension
Keeps you down and in the shot
Trains a stable lower body in the short game
Easy to carry, store, and travel
Weatherproof
Black 18 x 12, White 16 x 12, Blue 14 x 10.5 (measurements in inches)
DownUnder Board 1.0 + Video Lesson by Bradley Hughes + Free U.S. Shipping